Universal Studios has had to deny urgently that actress Emma Watson will not star in the erotic trilogy "
50 shades of Grey
" after Anonymous had revealed that she would be present in them.
Anonymous has published that the actress Emma Watson would become in Anastasia Steele in the film adaptation of the trilogy "50 shades of Grey" by British author E.L. James. Nothing is further from reality, or at least that's what said Universal Studios to deny that the actress is going to participate in the shooting. This news was broadcasted on Friday by the American newspaper USA Today.
According to
The Hollywood Reporter
, the hackers network Anonymous gained access to servers of
Constantin Studios in Germany
, where they found a document related to the adaptation of the play "
50 shades of Grey
".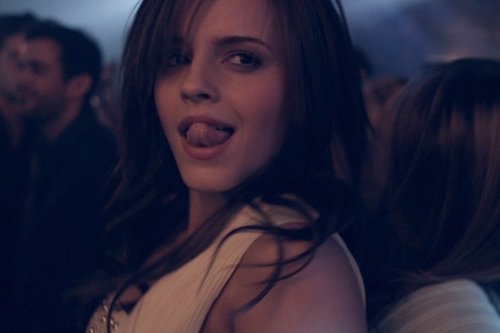 Although this news has revolutionized the fans of the actress who played
Hermione
in the "
Harry Potter
", we must say that this leak may be quite far from reality and have no official confirmation value, as it could be a document outdated or, simpl, of the plans by the producers to include the actress in the list of possible candidates for "
50 shades of Grey
".
Nor can we rule out the news. In last September, Emma Watson did not rule out the possibility of playing the role of Anastasia Steele.
"If there is an interesting development of the character and there is a compelling story, then I would consider
" adding "
no one has offered me anything
". Also has discard recently become in the star of the movie "
Cinderella
" by
Disney
and directed by
Kenneth Branagh
.
For now we have to settle for watching her at the premiere of "Noah", by the American film director Darren Aronofsky, "The Bling Ring", by Sofia Coppola, "This is the end" by Evan Goldberg and Seth Rogen and "Your voice in my head", who will lead the British filmmaker David Yates.