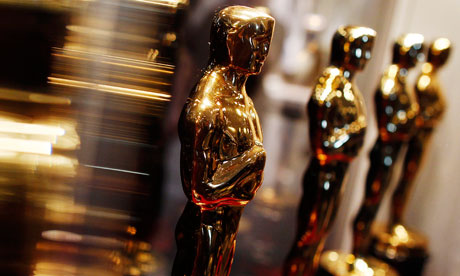 There is very little for the opening of the ceremony of the Oscars in Hollywood, but first they have to prepare the traditional dinner tables that each year celebrates the Film Academy. This year they have to make room in the hall for 160 guests and nominees for an Oscar.
The nominees for the
Oscars
are already looking suit or evening gown to attend the most important ceremony of world cinema. The
Beverly Hilton Hotel
, Los Angeles, is also preparing for next Monday and for the
160 guests
who will stroll down for the gastronomic red carpet, eager to win the glory of Olympus of cinema but also eager to sink his teeth into a good menu.
Let's review
the
"
short
"
list of
guests who
will attend
the
dinner: Jessica Chastain, Jennifer Lawrence, Quvenzahané Wallis, Naomi Watts, Bradley Cooper, Daniel Day-Lewis, Hugh Jackman, Joaquin Phoenix, Denzel Washington, Robert De Niro, Tommy Lee Jones, Christoph Waltz, Amy Adams, Sally Field, Anne Hathaway, Helen Hunt, Jacki Weaver, Ang Lee, David O. Russell, Steven Spielberg y Benh Zeitlin; and so up to 160 guests who have confirmed their attendance at the great
lunch

of the Oscars. Few will be lost this magnificent moment. Who will win the Oscar for the more glutton person for the
lunch

feast?
The Oscars

will take place on

February 24

and the ceremony

will be broadcast live

,

imagine that

with

a

small delay

to have everything

under control,

at

ABC

.

The ceremony

can be followed

live

in 225 countries

.
Lights

,

camera and

...

to eat

!

Then

the winners and

non-winners

will have time

after the ceremony

to continue

celebrating

until

dawn.