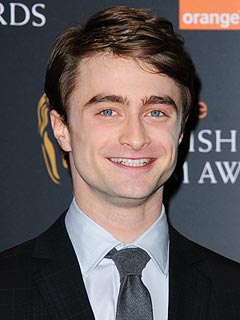 Actor Daniel Radcliffe, some still known for his starring role in "
Harry Potter
", has decided to hang a medal for having kissed with actor Dane DeHaan in another film that is no longer related to the fantasy film, magicians, wands magic and broomsticks.
Everybody we have ever seen on the big screen as two boys or two girls kissing in a movie, but it seems that Daniel Radcliffe believes that he is the first actor kissing another actor in a movie and he desires that give him a MTV award for doing that.
Daniel

has just finished shooting

the film

"Kill Your

Darlings

" by

John

Krokidas

in which he has

played the

American poet

Allen

Ginsberg

.

In

one scene

that

is

nothing

scandalous

,

Radcliffe

has to

kiss

another boy

,

the American actor

Dane

DeHaan

.
In an interview with the entertainment site Vulture, Radcliffe said how hard it was for him to do this such scenes and how he had some problems with the director.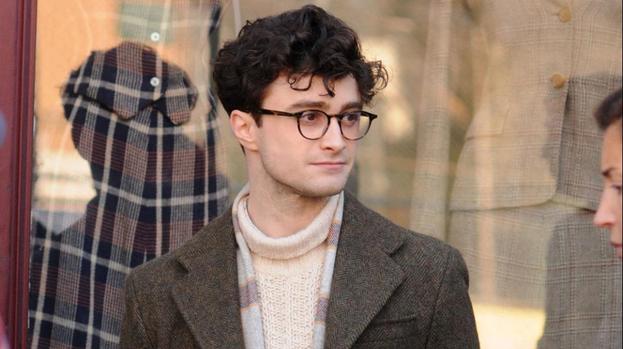 But it was not all that bad. Daniel Radcliffe is proud
of all the effort he has made to make this film and specifically such scenes, including gay kiss, and the advices that he recieved of John Krokidas for doing better. This is what Daniel said: "My favorite John Krokidas direction moment was when we started kissing. I guess I was way too hesitant about it in the moment, and John just went, 'No! Kiss him! Fucking sex kissing!' That was my favorite note that I've gotten, probably in my career".
But not all end

here

.

Daniel

has not

had enough and

still

boasting of the

kiss between

the two actors

.

So much so that

he wants to win

the

MTV

Award

for Best Kiss

of the year: "You know, I think that will be wonderful! Dane and I are banging the drum already because we want the MTV Best Kiss award. We want that golden popcorn! To my knowledge, a sincere, passionate, romantic gay kiss has never won, so I think that would be a very cool thing for this movie to receive".
Is it necessary to give an award to Daniel Radcliffe because he has kissed a guy in a movie? We think that this guy still has to be updated a lot about the world in which we live. That two girls or two boys kissing on the big screen it's no scandal. Although for someone it be yet.