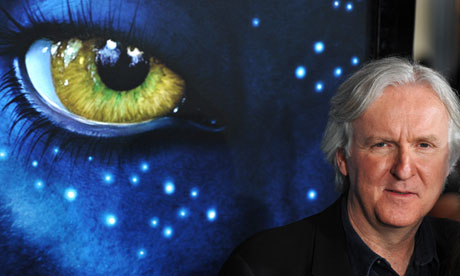 James Cameron continues to refine the second and the third part of highest grossing film of cinema, "
Avatar
". This time, trying to get the submarine motion capture of characters for their new adventures to be developed, in majority, underwater.
Film director
James Cameron
continues in his efforts to make the second part of "
Avatar
" one of the best films of the moment with great advances in audiovisual technology. But it seems certain experiments being given him more of a headache.
Cameron said a few months ago that much of the new adventures of the blue characters would be underwater. Currently the director of "Titanic" is experimenting with how to capture motion underwater.
As reported by the entertainment website The Hollywood Reporter, was during an exhibition at the opening of the NAB Technology Summit where Jon Landau, producer of "Avatar", said the challenge that for Cameron involves performing the adventures of the "Na'vi" in a submarine environment.
Canadian film director is so solidary with the others, that he wants to share his headache with the other members of the production team and filming and making so real scenes of the second part of "
Avatar
", that he has decided to record the sequences with actors getting into a water tank to capture water movement and these be more natural, and having the feeling that the characters are floating underwater.
In addition to playing at the experiments with the visual format, Cameron is also testing new techniques to the sound for the two films that make up the trilogy of "Avatar". Landau said that "our control room for the next installment of 'Avatar' is like the control room at NASA with stored medias".
The scheduled release date for "Avatar 2" is the Christmas of 2014. If all goes as planned, a year later will come the third installment of the series. But, unfortunately, are already beginning to have quite serious delays in production, and it is more than possible that up 2015 we can not have in theaters the sequel of "Avatar". As players will again with the help of Sam Worthington and Zoe Saldana.