The legendary television series "
Friends
" will not return to the small screen as announced the co-creator Marta Kauffman. A big blow to fans of the series who expected a meeting of all protagonists to 2014.
You only have to go into a bar and sit down for a drink, as did the actors from the series of the American television network NBC, "Friends" in the cafeteria "Central Perk", to find out all the gossip potential and be knowledgeable of everything.
That's what happened to the coocreadora of the hit TV series, Marta Kauffman, learning while she was in a bar, that "Friends" was due to return to television, with the entire cast of actors, for the second half of 2014.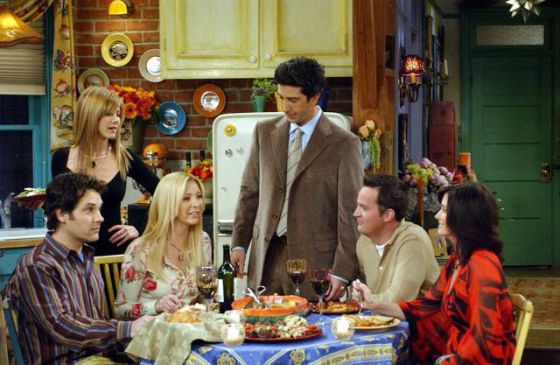 The rumors in recent days of a possible return of Rachel, Ross, Joey, Phoebe, Monica and Chandler, have become increasingly strong. So much so that social networks have exploded with joy to imagine going back to see together
Jennifer Aniston, Lisa Kudrow, Courtney Cox, Matt LeBlanc, Matthew Perry
and
David Schwimmer
, 10 years later.
As if that were not enough, they've even gotten to know some details of what could be the reunion of the six protagonists, as it has been read it would be at Thanksgiving 2014, it could be a whole new season to celebrate 10 years the series finale in May 2004, and even included the wedding of Ross and Rachel.
But the joy lasted just when Marta Kauffman said flatly safely and to the entertainment website
E! News
: "
I'm going to clear this up—it's not happening!
". Any more and Kauffman eats the interviewer and the interview cameraman, opening her eyes to repeat again and again that "Friends" will not return to television.