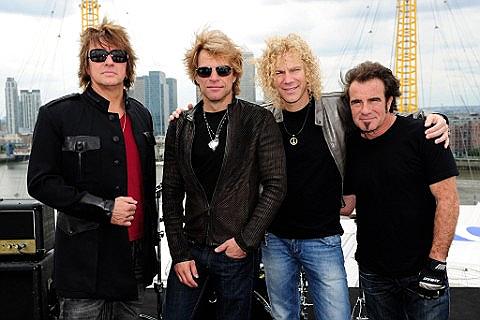 Jon

Bon

Jovi

and his band

are touring

Europe.

One of the stops

to

make

the

American rock band

will be

in the capital of

Spain

.

But the singer

of

New

Jersey

comes with

a surprise that

honor,

even more

,

how committed they

are

to the current situation

in the world.
A Bon Jovi awaits eager in Spain. Specifically will be in the football stadium Vicente Calderon in Madrid, where will host the June 27 rock group, which will enjoy every fan of the band and will celebrate the 30 years that the band has been making music and vibrate with touring stages around the world, within the tour to promote their new album "What about now".
As with any birthday always is good to receive gifts. But here is the group that makes a gift to Spain. In an interview with journalist Juan Destroyer which you can read on the web Mariskal Rock, in Spanish or translate online, neither Bon Jovi nor his staff will charge a dollar for acting in the country.
Knowing the situation in which is Spain, in particular,
and the number of unemployed that facing the country, a few months ago Bon Jovi wanted to make a very special concert. It was the price of tickets. With the name "friend price", tickets would cost just 12 euros. And say they would cost because, of course, the tickets are all sold out.
Bon Jovi considers this gesture as "a way to thank the Spanish fans these thirty years of unconditional support". In this way "we want to show we're not going to play there for money but to reaffirm this relationship that have developed between the fans and us. Is our most sincere way to say 'Thank you.'"
Bon Jovi also had other intentions, which at the last moment were frustrated, when to give a concert in Madrid. "You have to trace the route of a tour based on international developments. When I learned that the Spanish economy was seriously not good, I thought at first to offer a free concert in a public square, for example, but then commented me about a free festival that got out of hand at the organizers and also were dead in the event."
It will be in another time that this event can to organize better, but with this gesture Bon Jovi again shows his great worth as a band and as people.